Flexibel. Schaalbaar. Kosteneffectief. Laat Verint u de voordelen demonstreren van customer engagement-oplossingen in de cloud.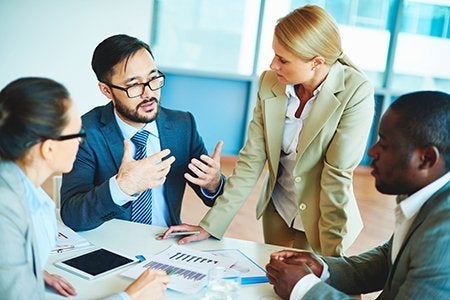 Profiteer van flexibele licentie- en uitrolopties voor customer engagement-oplossingen
Als het gaat om de technologie voor het optimaliseren van customer engagement, dan moeten organisaties flexibele implementatiebeslissingen nemen om aan hun eisen te voldoen, nu en in de toekomst, zonder hun eerdere investeringen in technologie op te geven.
Verint biedt enkele van de meest flexibele licentie- en uitrolopties die beschikbaar zijn binnen de markt voor customer engagement optimization. Al onze oplossingen voor customer engagement, van Voice of the Customer, Workforce Optimization, Employee Engagement en engagement-channels tot security, fraude en compliance, zijn beschikbaar in de cloud, op locatie of als een combinatie van beide. Met ons hybride model kunt u kiezen welke individuele toepassingen op locatie of in de cloud uw bedrijf wil uitrollen om specifieke operationele eisen aan te pakken, terwijl het, indien gewenst, de basis legt om geleidelijk te evolueren naar een volledige cloud-uitrol. Omdat we een combinatie van lokale en cloud-uitrol ondersteunen, evenals permanente en abonnementslicenties, kunt u het model en de licentiebenadering kiezen die het best aansluit op uw behoeften.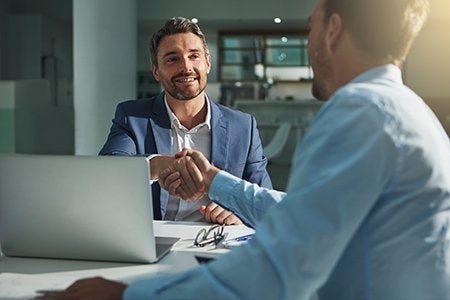 Verint biedt zijn customer engagement-oplossingen zowel rechtstreeks als via partners, waaronder cloudserviceproviders en leveranciers van infrastructuur voor contact centers die onze oplossingen in de cloud of op locatie verkopen of verwerken in hun eigen producten. Dat betekent voor u meer opties als het gaat om het kiezen en uitrollen van krachtige, bewezen functionaliteit.
Geïnteresseerd in workforce optimization in de cloud?
Ontdek wat Verint te bieden heeft.